We Have 2 Recommendations
ALLEGRA
2 GB web space

100% guaranteed uptime

SSL
Routine scans for susceptible points
Hardened server configurations
Anti-virus monitoring
Daily backups
SITEGROUND
10 GB web space
SSL
Daily Backup
Free CDN
Free Email
Siteground Annual Hosting
You would contract directly with Siteground. The first year hosting fee is $84 and subsequent years are $184.
$150
(one-time transfer fee)
Suggestions for Desktop Site Modifications
Smaller subheads throughout
More definition between rows and other content areas (backgrounds behind rows / borders around columns, etc.)
More variety in page layout
Suggestions for Mobile Modifications
Smaller subheads throughout
Shorten space between header and content
Eliminate 2 pictures on top of each other
The text is very good for users and SEO, but there's a lot of it for small screens. I would recommend either putting some intro text with buttons that continue the text to separate pages or adding read more links that will expand the content.
Solicit Reviews Email Design & Setup
(Includes $170 yearly fee for display reviews plugin)
To make your sites WCAG 2.1 Level AA compliant, we will install ADA software on your website, and make site modifications to ensure its functionality for all of the following:
Text Alternatives — including size, color, family, spacing, alignment and more.
Color Handling — Provide alternatives for backgrounds, contrasts, color schemes, and more.
Animation Management
Content Management — including important elements, navigation, and links.
Keyboard Navigation Optimization — Make all functionality available from a keyboard.
Audio Controls
Readability — Make text content readable and understandable.
Predictability — Make pages appear and operate in predictable ways.
Input Assistance — Help users avoid and correct mistakes
Compatibility — Maximize compatibility with current and future user agents, including assistive technologies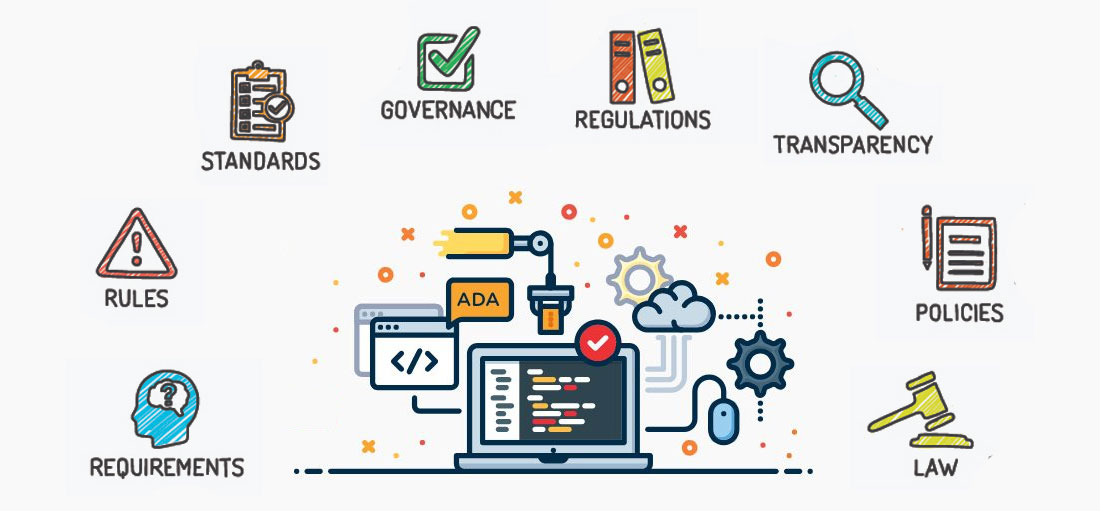 Screen-Reader Optimization – All content will be optimized for easy dictation by automated screen readers.
Compatibility Tested with: Google Chrome, Mozilla Firefox, Apple Safari, Opera, Microsoft Edge and I.E 11 or above, JAWS and NVDA (screen-readers), both for Windows and for MAC users.
Please Note: These compliance measures contain a combination of software installation on your website, along with manual design and content changes that will optimize the software for the end user.  Our service is intended to provide exceptional ADA options to the end user, while mitigating risk of legal action against you for not being ADA compliant.  While it does both of those things, it is the client's ultimate responsibility to maintain accuracy of content, and notify Allegra of any ADA concerns expressed by end users, in order for Allegra to assist with limiting liability and maintaining compliance.
Also, this is an annual price for software and support, which includes basic edits to ensure that the software is operating as it is intended. This software contains an artificial intelligence element which links back to our real-time image analysis database for output end users with visual impairments.  If you require that AI interpretations are overridden by supplemental text or tags, then that work may incur additional costs.
Certification: A full statement of WCAG 2.1 Level AA certification will be displayed on your site, once installation and setup is completed.
For more detailed information about compliance requirements, please visit https://www.w3.org/WAI/WCAG21/quickref.
ADA Compliance
($800 for first year, renews annually at $950)