Your website is often the first way that your clients and prospects learn about your brand, so it has to work hard — making a visual impression, loading quickly and helping users find the content they seek — ultimately driving engagement and conversions.
Starting from scratch or modifying an existing site, our expertise gives you the results you're looking for. We spend time understanding your brand, your look, your ideas and what your end goal is. We understand your needs aren't the same as the next person's and know how to improve or design your site accordingly. Your website can be built for customer engagement, customer retention, product highlights, portfolios, sales leads, promotion and so much more.
We build a detailed launch plan that plans out each step in the process and who is responsible for that step. This approach minimizes the chances that an unexpected event will occur and disrupt the process.
Our team is in tune with what your brand and your audience needs, collaborating every step of the way, from initial brainstorms through testing on multiple browsers, phones and tablets. Features and functionality are always considered from user experience, visual and development perspectives.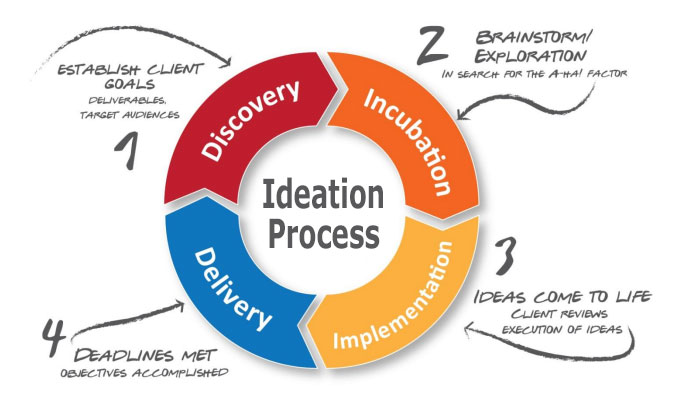 We approach every custom designed website project with real-world insights and data-driven analysis to ensure smooth user experience and an unfettered customer journey.
Project Details
Redesign the site with a clean, more modern look and feel.
Make the site responsive and mobile friendly.
Integrate a functional, intuitive job application and employment page.
Ensure the site contains a wealth of information on services, capabilities, and more.
Include larger, higher resolution photographs.
Create calls to action throughout the site to increase user interaction.
Build the site structure for future high-quality SEO expansion.
The Timeline
Plan/Set Expectations — We review what we learned during the Discovery phase to set a plan for you that meets your budget, offers you all the capabilities you're seeking and explains it in a very clear manner.
Produce/Deliver — Creative Marketing Group begins your project, with regular updates to you, and ongoing communication in regard to status of the project and regular reviews to keep you apprised of timeline. When we deliver your site, marketing plan, etc. to you, we review it with you in person to cover any and all questions and give you the tools you need to move forward with what we've created for you.
Evaluate — Our work isn't done when we deliver. We collaborate to monitor notable KPIs (Key Performance Indicators) of your website and/or other initiatives to ensure you're receiving optimal ROI. This includes setting quarterly, bi-annually or yearly business reviews to be certain we are providing you with top level marketing support.
Adjust — Once we've evaluated, we adjust the necessary components to keep your website (and marketing) at optimal performance.
Amplify — As necessary, we will increase additional efforts and/or suggest initiatives that will supplement the existing plan and website. A solid process ensures your website is fast-loading, secure and reliable.
Repeat — We continue to evaluate, adjust and amplify to keep your experience positive and increase your ROI throughout the tenure of the working relationship.
Monthly Site Maintenance
Just like a physical storefront, your website requires regular, ongoing maintenance to ensure that it's performing optimally and giving your customers the right impression.
Our monthly maintenance package includes hosting and an SSL certificate to ensure that your site is always protected and safe. More importantly, this package includes the services that your site needs to remain current, updated, and optimized. From up-to-date metadata to local listings management, a good web presence needs to be nurtured. It needs to be developed and updated as your business grows. It does no good to build a site, stand it up, and then forget about it.
The team at Creative Marketing Group will work to monitor your website's performance and, using the information that we gather, continually update it to ensure that it is performing optimally on Google, Bing, and other search engines. We'll adjust meta data, expand content, and add new tags where they are needed, all with the aim of ensuring that search engines know what your site is about and, more importantly, where it should rank.
By regularly reviewing reports on your site's performance, we'll be able to identify key opportunities for growth, whether that means improving your rankings on Google or increasing customer conversions. In the course of this, we will monitor competitors, track dozens of keywords, create compelling content, and help you grow your site alongside your business.
Standard Hosting
2 GB web space

100% guaranteed uptime

SSL
Routine scans for susceptible points
Hardened server configurations
Anti-virus monitoring
Daily backups
WordPress updates
Search Engine Optimization
Performance adjustments
Site structure reviews
Keyword research
Competitor analysis
On-site optimization
Content adjustments
Monitoring and reporting
Local listings management